Nobody Is Better at Luxury Cars Detailing in Morgantown WV
Keep It in Mint Condition With Luxury Auto Detailing
All luxury car owners know that their vehicle is a significant investment. An essential way to protect that investment is to keep up with a regular detailing regimen. Magic Shine provides Car wash and Detailing Services in Morgantown WV. Our luxury auto detailing services are designed specifically for upscale vehicles that need special care. We can ensure that every inch of your vehicle is spotless, from the grille to the taillights. We bring our luxury car detailing services directly to you too! We will bring our team to you and perform any car detailing services you need, no matter where you are. Schedule your appointment online now!
Our Comprehensive Detailing Services for Luxury Cars
When we detail luxury cars, we can provide any level of service you need. Whether you just need a tire shine or a 2-step paint correction treatment, we can do it. We perform all services on luxury vehicles with an extra level of care and attention to detail. We know that maintaining the interior and exterior of your luxury vehicle is a way to prevent the most common forms of damage to your car. We can routinely restore your vehicle's paint, rims, trim, engine, undercarriage, and more, allowing you to keep your luxury car in the best condition possible.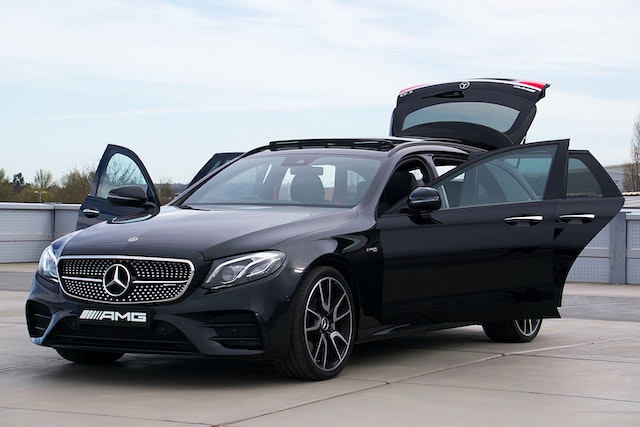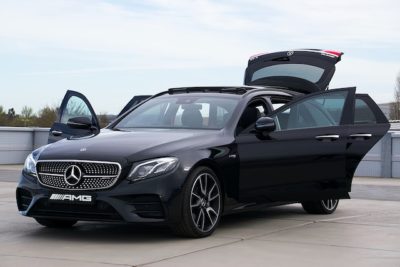 Luxury Car Detailing Packages That Save You Money
We offer four different detailing packages that give you an array of services at a discounted price. Our Exterior and Interior Package allows you to customize a package from a list of services for a very fair price. The Magic Complete Detail Package gives you an extra layer of services that include removing road tar and conditioning leather seats. Our Ceramic Coating Package gives you all the standard detailing services as well as a 5-year ceramic coating treatment that is scratch resistant. Our Paint Correction Package combines all the services necessary to refresh your paint's gloss and shine completely. This includes paint decontamination, compounding, and polishing. Our detailing packages can be enhanced with our various add on services, like engine bay cleaning and pet hair removal.
Why All Luxury Cars Need Detailing Services
When you have a luxury car, it deserves luxury car detailing services. You can avoid the risk of an automated car wash with a careful professional detailer washing your vehicle for you. More importantly, we will protect your luxury car from the buildup, filth, and debris that can cause it to lose value and shine over time. When your vehicle is regularly detailed, it will look as clean and spotless as the day it came off the factory line.
Luxury Car Owners Trust Magic Shine Auto Spa
Luxury car owners entrust us with their vehicles because they know that we will handle them with the utmost care. They come to us every time they need detailing because of the spectacular results they see. Our detailers have earned certifications from the Detail King Training Institute and are active members of the International Detailing Association. We take detailing seriously. This is our craft. When you see the work we do, you'll never want to leave your car in the hands of anyone else. 
Schedule Your Luxury Car Detailing Services Online Now!
Magic Shine Auto Spa
team is always available to answer your questions via phone or our contact form. However, our online scheduling tool has made scheduling a time to detail your luxury car more convenient than ever before. You can schedule an appointment online, and we'll be there at the arranged time. We make getting your vehicle detailed entirely effortless. Don't wait another minute.
Schedule your luxury car detailing appointment online now
!